SGAM TOOLBOX
Modelling aid for the Smart Grid Architecture Model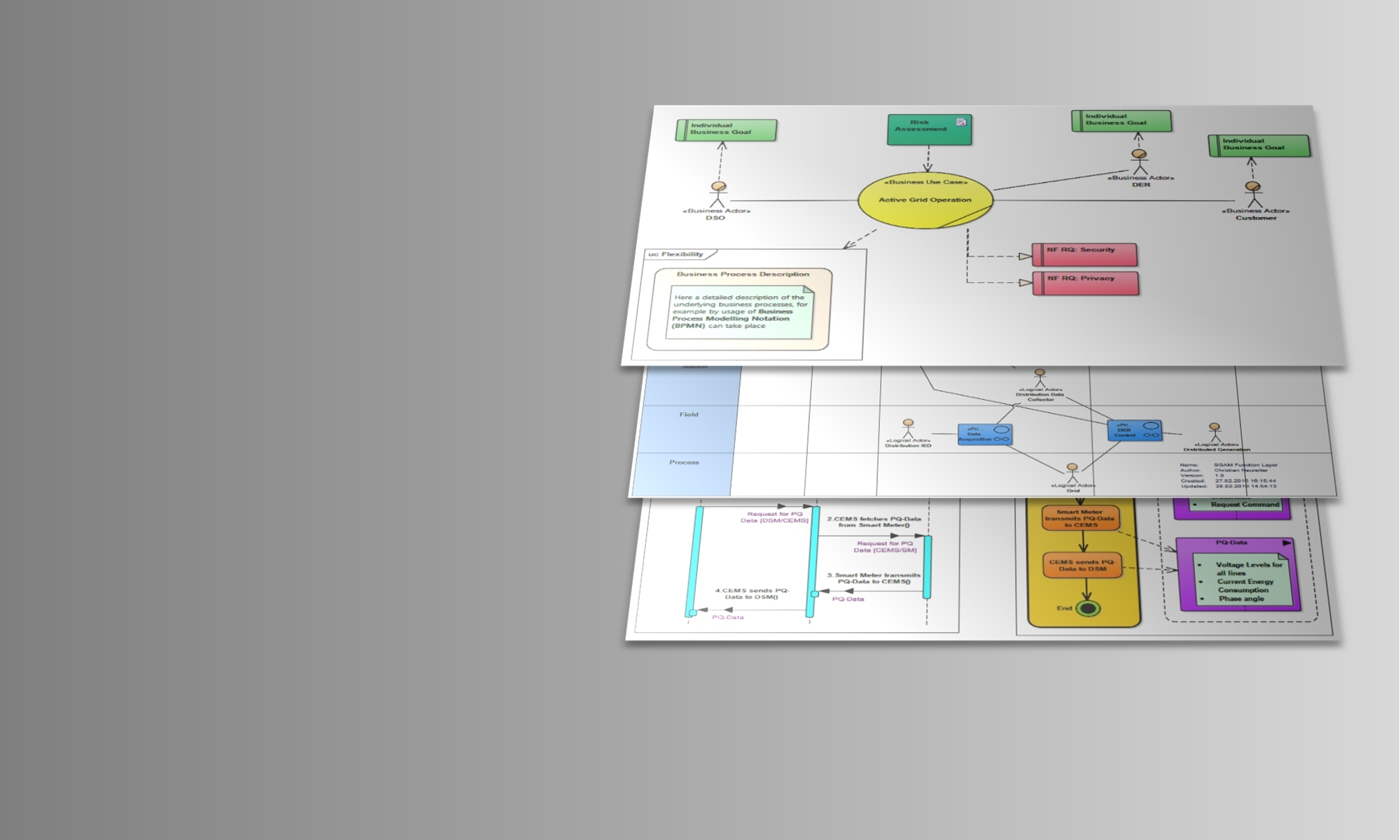 Example Models
Demonstration Example (includes generated PDF and HTML documentation)
NIST Logical Reference Model
As an example for the application of the SGAM Toolbox we have created a project based on the NIST Logical Reference Model (NIST LRM).
NIST LRM was published by the National Institute of Standards and Technology (NIST) as part of the NISTIR 7628 Guidelines for Smart Grid Cybersecurity.
If you like the click-through examples and would like to get the corresponding Enterprise Architect model files, please feel free to contact us and we will be glad to help!