SGAM TOOLBOX
Modelling aid for the Smart Grid Architecture Model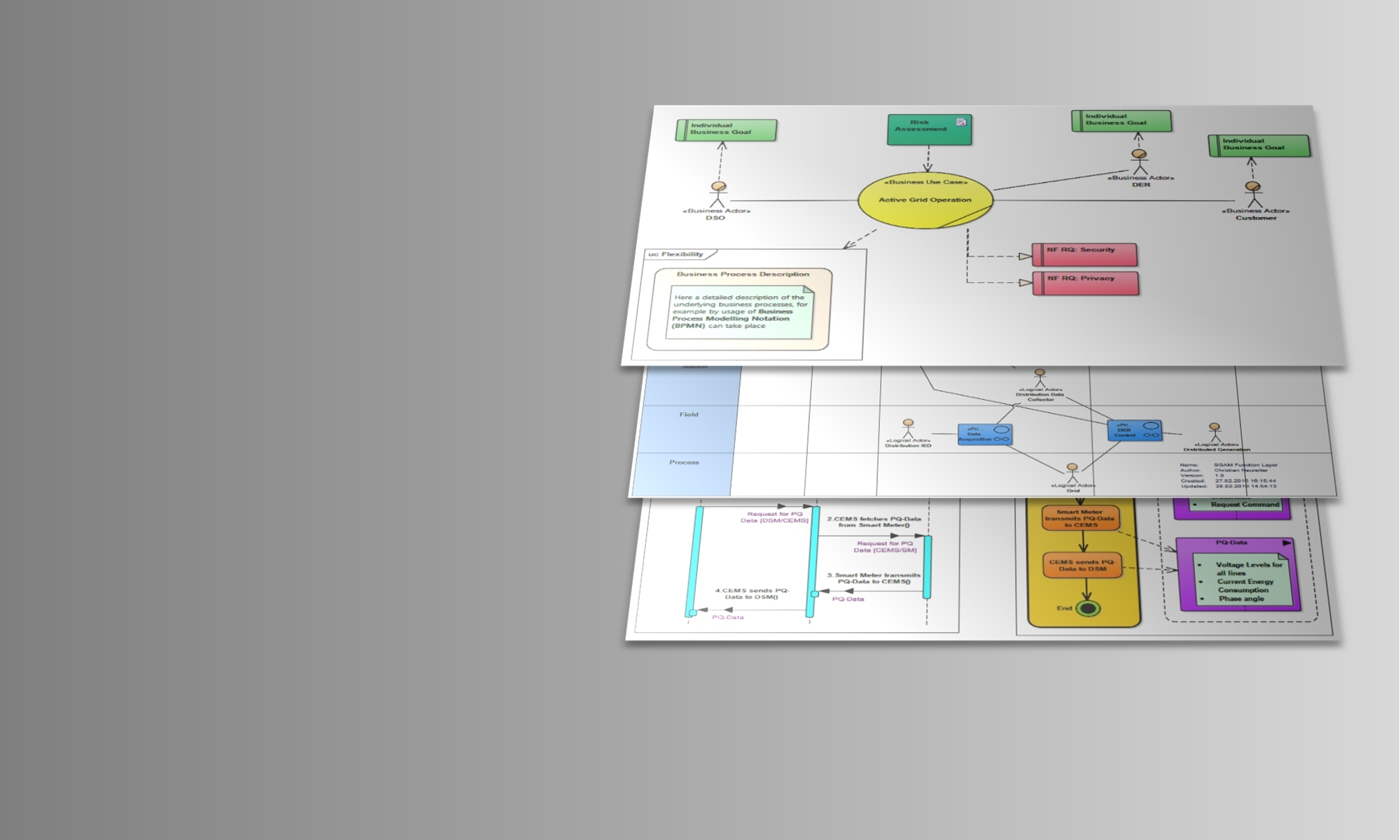 Documentation
If you like the click-through examples and would like to get the corresponding Enterprise Architect model files, please feel free to contact us and we will be glad to help!
Tutorials
Please don't forget to set your youtube player to HD with 1080p resolution.
References
Smart Grid Coordination Group, "Smart Grid Reference Architecture," CEN/CENELEC/ETSI, 2012
Publications
Neureiter, D. Engel, and M. Uslar, "Domain Specific and Model Based Systems Engineering in the Smart Grid as Prerequesite for Security by Design," Electronics, vol. 5, iss. 2, p. 24, 2016.
Neureiter, M. Uslar, D. Engel, and G. Lastro, "A Standards-based Approach for Domain Specific Modelling of Smart Grid System Architectures," in Proceedings of International Conference on System of Systems Engineering (SoSE) 2016, Kongsberg, Norway, 2016, pp. 1-6. Best Paper Award.
These and further publications can be downloaded here.